blog:2019-03-22:ifixit_tools
Table of Contents
iFixit Tools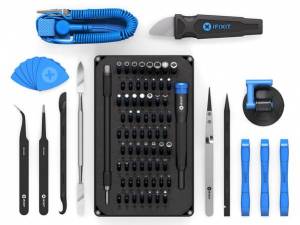 iFixit is a crowdsourced repository of instructions on how to fix various electronics.
A few months ago, I bought their Pro Tech Toolkit and Magnetic Project Mat to fix my cellphone. And today, I used the kit again to change the speaker on my IC-T7A handheld radio. I was very happy to be able to use some of the plastic tools from the kit.
I highly recommend this kit for anyone attempting to fix smaller electronics.
blog/2019-03-22/ifixit_tools.txt · Last modified: 2020/08/07 13:03 by 127.0.0.1
---