blog:2020-11-21:ve7sck_update
Table of Contents
VE7SCK Update 8
There's a lot going on with VE7SCK at the moment and we'll use this post to keep you up-to-date. First of all, recall that:
Over a year ago, we installed the VE7SCK at the

Fire Hall in Roberts Creek

. The antenna was very low so the coverage was very minimal. But it helped us get a foot in the door for when the new tower is installed.

A few weeks later, we

changed to tone

to match VE7RXZ and updated the coordination information.
Update from June 24, 2021:
Today Don from

Island Communications

was over to switch the firehall equipment over to the new tower and he terminated our coax and added a polyphaser.

I also brought LMR-400 cable and N-connectors and Don made patchcords for us to replace the old repeater patch cords.

The repeater is now fully operational and we encourage people to try it so we can get a sense of its coverage (specially if you're mobile on the highway).

The next step is to link it to the VE7RXZ in Nanaimo.
Update from April 18, 2021:
Our antennas are up and the coax is run to the radio room, but not terminated. Don from Island Communications will come over in a month or so to do the connection. We can't do it ourselves because it's LMR600.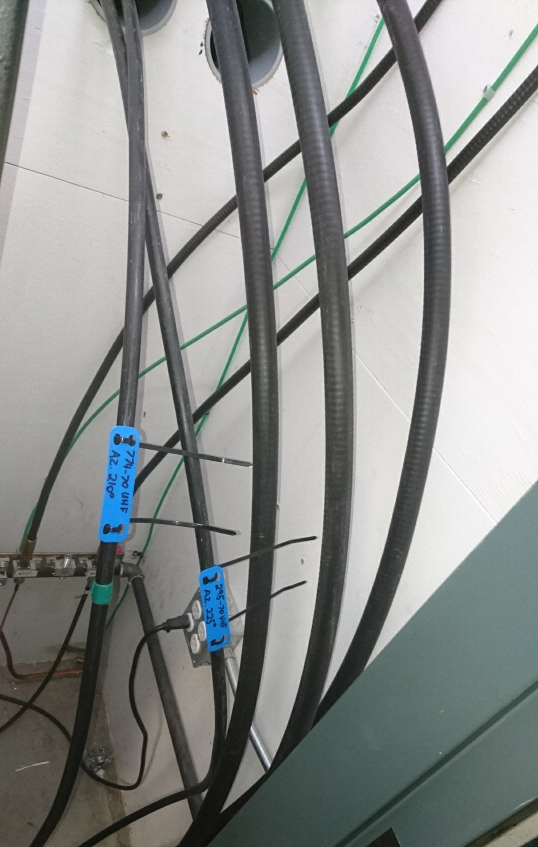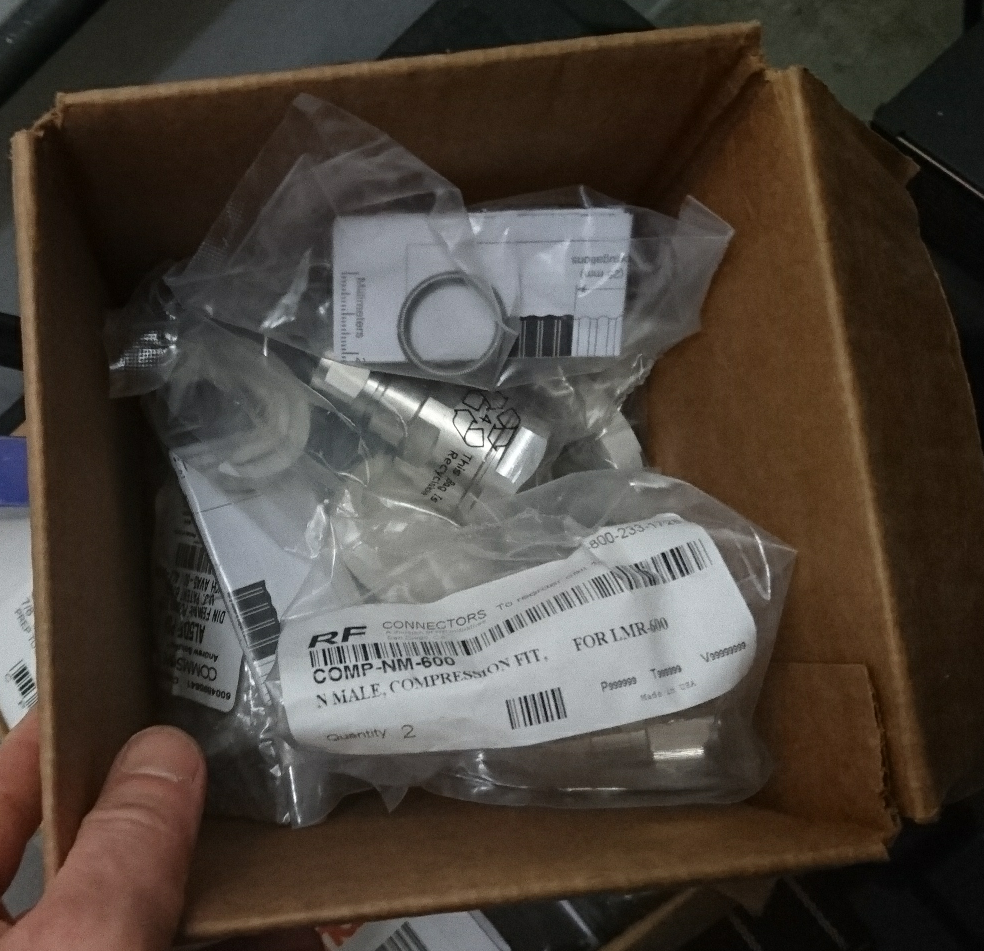 Update from Mar 25, 2021:
Looks like they started installing Firehall antennas. There's two VHF antennas and one 800MHz

Yagi.

Ours are not up yet.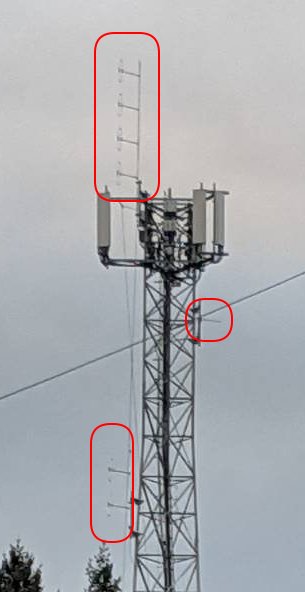 Update from Mar 05, 2021:
Update from Feb 09, 2021:
Looks like the Telus radio room is on the foundation.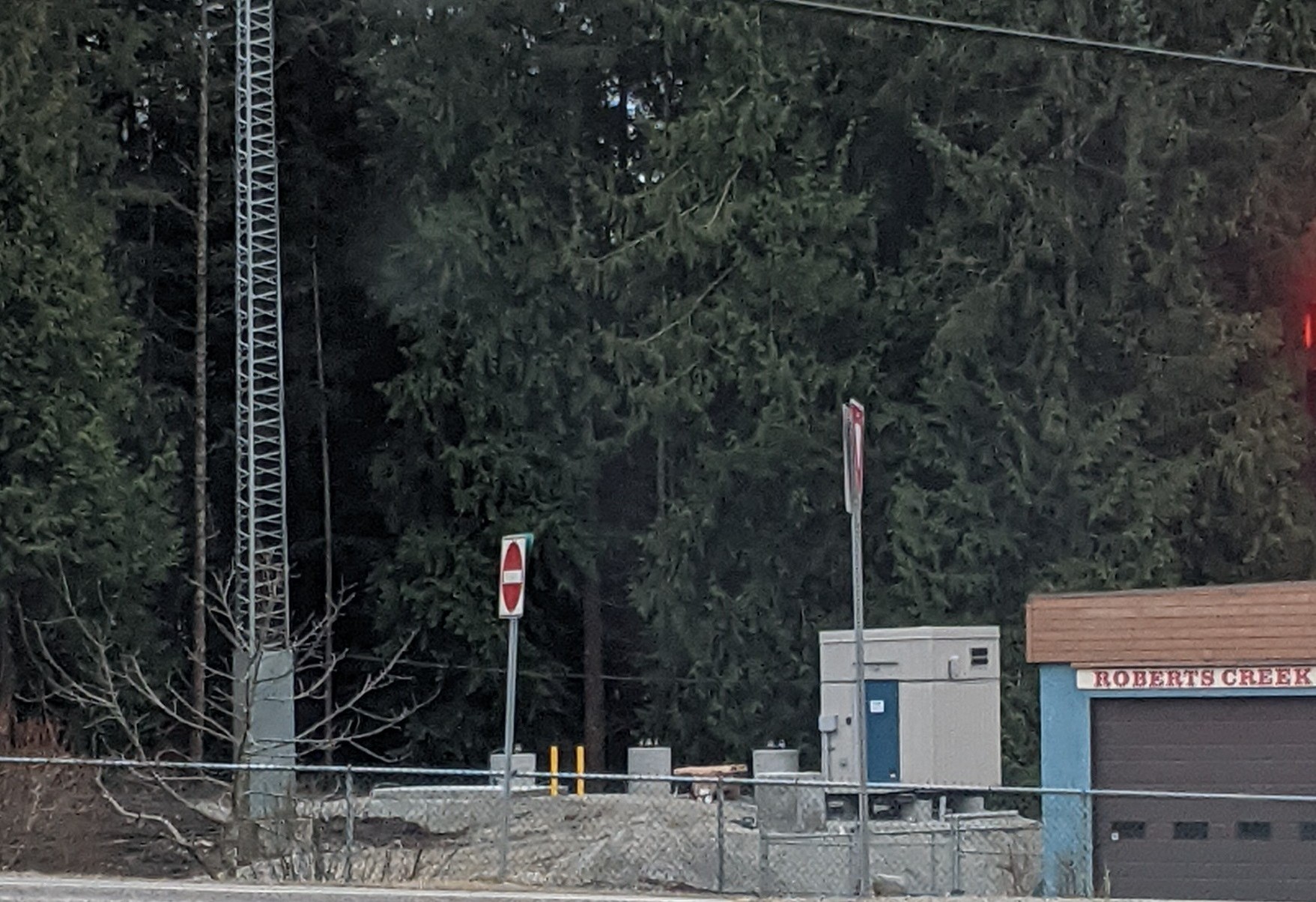 Update from Jan 31, 2021:
Looks like they've poured the concrete foundation for the new tower.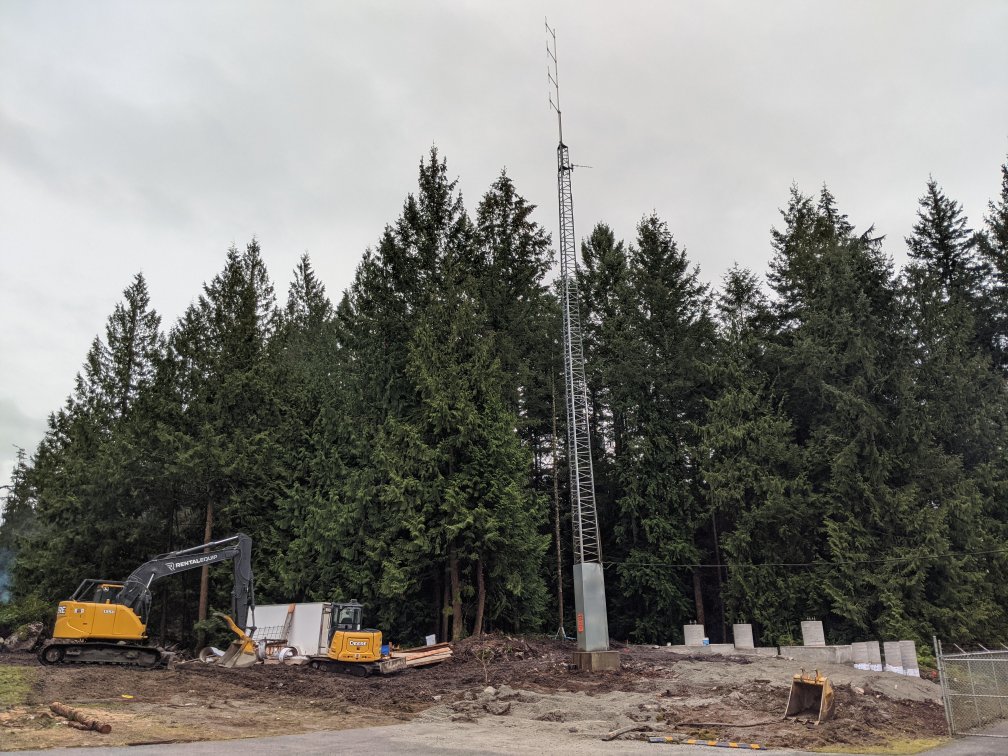 Update from Jan 3, 2021:
I haven't heard any official news but it looks like they're starting to clear up the area around the existing tower.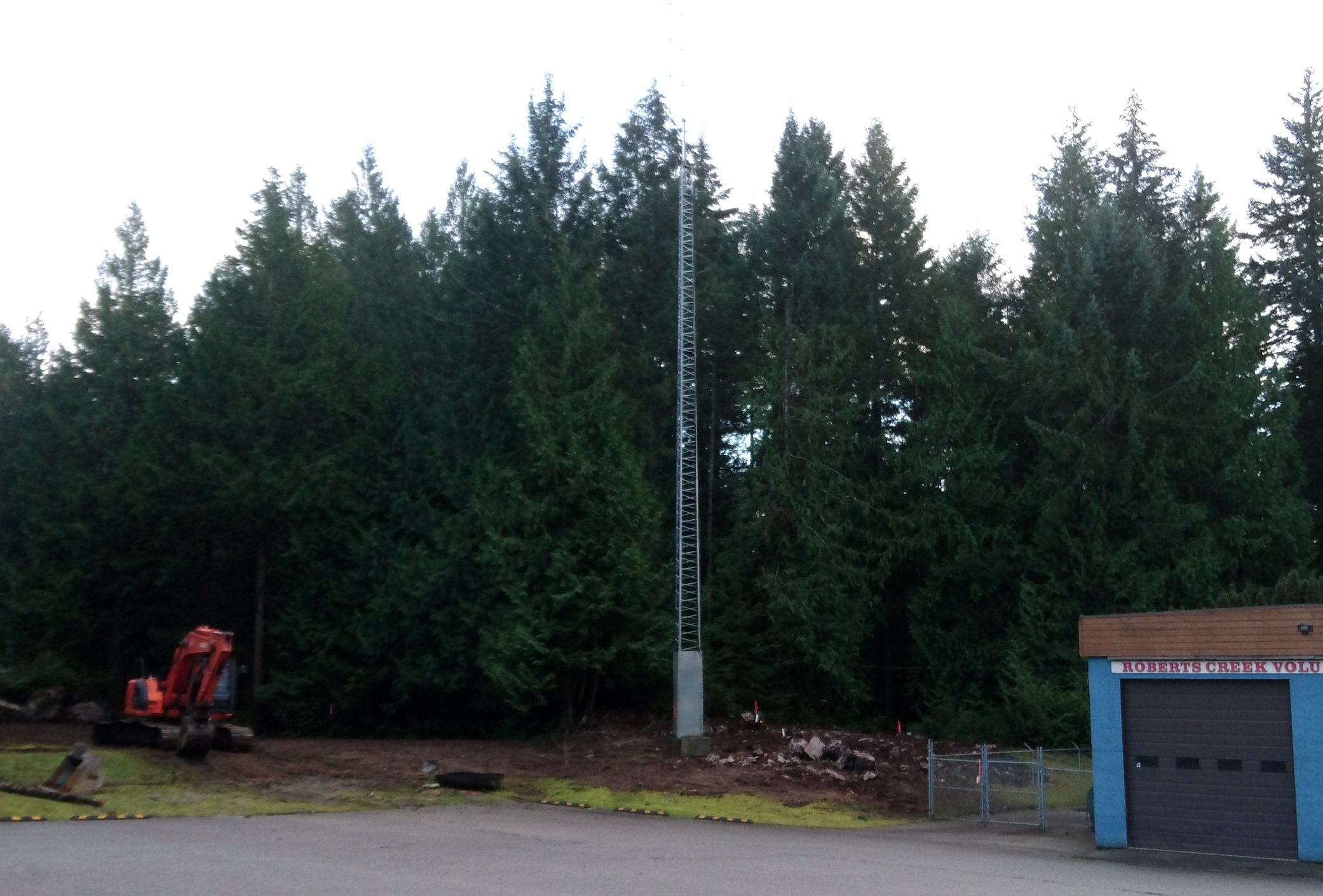 Update from Nov 27, 2020:
Good news!

TELUS

has approved the antennas on the tower. The plan changed a little bit (for the better) and it's to have the UHF repeater antenna at 35m (115ft) and VHF yagi at 25m (82ft).

No news yet on when this will all happen.

In the meantime, Robert and Patrick will start working on linking VE7SCK to VE7RXZ (which we can do with the existing setup).
Update from Nov 21, 2020:
We started working with the engineer to submit a proposal to

TELUS

to have our antenna moved to the up-coming tower.

Today, our club approved the purchase of a

Comprod 4-bay colinear folded dipole

antenna (contingent on

TELUS

approval), and the immediate purchase of equipment to link VE7SCK to VE7RXZ.

Members can look at the full details in the

minutes

.
blog/2020-11-21/ve7sck_update.txt · Last modified: 2021/06/25 11:51 by va7fi
---